How in the world is it the end of January already? Obviously, I am starting off super well at celebrating what's happening at Flat 493.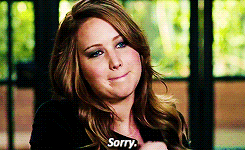 As mentioned, I've found a great group of cooks and food photographers who come up with Instagram collaborations to challenge my menu – and iPhone photography skills!
• Technique – "Splash" — during this collab prep, I learned and forgot more about flash vs. natural light and shutter speed and something called "tethering". I knew my splash shot would not be the most beautiful, so I did one while making stock.
Stock is never the most beautiful. But it is beautiful to use all of what we're given, be it carrot peels or chicken bones or this leftover onion from a taco party. By wasting as little as possible, we are good stewards of our troubled planet and give honor to the farmers and animals who serve us.
Also: making stock is way easier than making a splash shot! All you need to do is keep a bag or bin in the freezer for scraps, then toss them in a pot covered in water. Bring to a boil, turn it down, and let it simmer away for a bit. Strain out the solids, leave it in the fridge overnight, skim off the fat in the morning, and portion into mason jars (or plastic bags that you reuse for this purpose). Voila! For just pennies you now have your very own stock for soup or cooking grains.
• Next: the Mac and chill collab. My contribution: boxed mac and cheese. Now, this isn't just any boxed mac, no offense to the classic blue box. This is Trader Joe's Organic Shells and White Cheddar taken to the next level with Kiolbassa Smoked Meats' smoked beef sausage and further extra'd up with a tiny dollop of TJ's Italian Mushroom & Black Truffle Sauce.
Boxed mac and cheese is a fantastic way to clean the fridge. The first time Hampton made it for me, he used leftover smoked sausage from a local bbq joint. Leftover roasted veggies, some deli meat or rotisserie chicken that needs to get used up, mushrooms you forgot about? Toss 'em in! It's like a frittata, only with more comfort carbs.
• Finally, The monthly color collab has accepted savory cooks! The theme for January was "white." Find the full recipe for Aline Shaw's Hearts of Palm soup here.
Loaded with heavy cream and freshly grated Parmesan, it's equal parts rich and tangy. Less a hug in a bowl, more a clink of cocktail classes in welcome. Super easy and very impressive to start off a dinner party!