I love having seasons. The posterchild for Gemini, my mercurial nature gets bored with the same thing for too long. Therefore, I definitely did that Jonah Hill "squee" gif when Hampton told me squashes were coming in at the Trader Joe.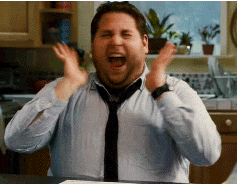 With choir and a matinee last Sunday, my "meal prep" this week was really just leftovers from our first glimpse of gourd season. Oh, darn.
Because I was too busy eating and happy food dancing, I didn't take any personal pictures – but, trust me, you want to check out the pros' anyway.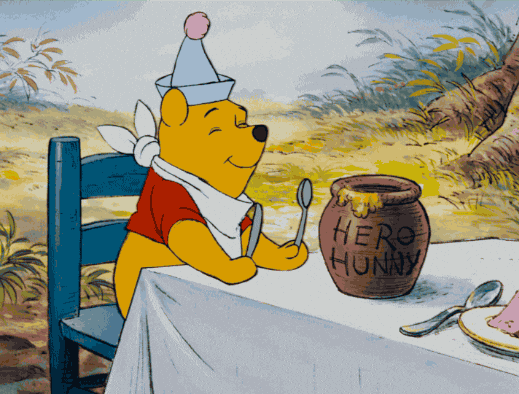 If you're not sure where to start with squash, I can 100% highly recommend the following:
• Sheet Pan Salmon and Squash with Miso Mojo
Not only is this a super simple recipe – there is only one pan! Ok, and a cutting board and a knife, but still. If you're new to cooking squash, delicata is a great first option because the skin is not just edible, but super tender. The sweetness of the squash with the earthiness of the cauliflower and the citrusy sauce is a great combo. This is a wonderfully filling light meal altogether. AND we used the leftover miso mojo for an arugula salad to go with the next night's supper.
Which was….
• Roasted Kabocha Squash with Balsamic and Feta
Another easy peasy dish that could be done, as the author suggests, with any squash. Once again, paring the sweet veg with the tang of the vinegar and cheese *kisses fingers*
We served this with a pork tenderloin smothered in the end of some pesto and wrapped in prosciutto. The flavors paired really nicely! And there was that arugula and citrus salad as mentioned above.
• Brown Sugar Mustard Acorn Squash
Nerds with Knives already make one of my go-tos for "easy, fancy, and impressive", and now, wow, we need to have a dinner party ASAP before the acorn squashes are all gone because this tastes and looks so much more difficult than it actually is.
Hampton made this on Monday night so it was all ready when I walked in the door — another plus: this recipe is very forgiving, time-wise! He served it with grilled flanksteak that he had marinated in a soy-based concoction of his own creation and some brussels sprouts tossed with pancetta and roasted on the same pan with the squash.
The flavors in this acorn squash lend themselves to variety of proteins. The authors even recommend adding wild rice and veggies to make a proper vegetarian entree.
---
All right, go forth and gourd it up this weekend in preparation of the autumnal equinox on Monday. I'll be in the theatre the whole time, but am already plotting out next week's menus. Stay tuned!