Much like one of my favorite fictional heroines, Bridget Jones, I love a good mini-break.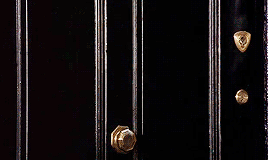 Hampton and I originally had plans to do a big French vacation for our 5th/my 40th… but then we bought a house. So we did three mini-breaks this spring and summer instead.
And totally saved money, I'm sure.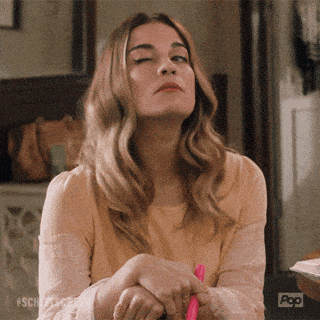 Since I'm wrapping up three trips in one post, I'll spare the details and hit the highlights. Here we go!
---
Way back in April, I surprised Hampton with a midweek trip to Charlotte to see one of our shared favorite musicians, Gary Clary, Jr. His Google Play station is one of the most common at Flat 493, especially when cooking or doing chores together.
The good news: he was dang amazing in person.
The bad news: I'm officially too old for general admission shows.
The concert was right beside one of our favorite restaurants of all time, VBGB. I have said from early on in our relationship, that if nothing else, Hampton taught me I like sauerkraut and mustard. Brats and beer cheese, pretzel buns and homemade chips… these are a few of my favorite things.
The next day we meandered a bit and wound up at Salud, a well-stocked bottle shop with a great bar upstairs. Natural light, hanging plants, and rosé are also some of my favorite things. And I'm neither a millennial nor a hipster.
---
At the end of May/beginning of June, we headed to Richmond to do at least a little something for our anniversary. We also got to see Hampton's grandfather before he passed away shortly after.
We are pretty spoiled in NC as far as craft beer goes – Charlotte, Raleigh, Asheville, and even our own little Winston-Salem all have plennnnnnty of good options.
And Richmond, VA, can definitely hold its own.
Next time we'll know that some breweries close early on Sundays and many others are closed on Mondays. HOWEVER – the downtime on Monday allowed us to hit the Virginia Museum of Fine Arts. Wow, what a collection – and free!! Definitely not to be missed.
Our one reservation this trip was for L'Opossum. I didn't get any food pics because of the lovely and dark ambiance, but, holy heck. Their menu is a work of word art, and the food was up to the same bar.
We will only ever go back to Richmond again with a reservation for there. Some of the bartenders we talked to were jealous because they hadn't had a chance to get in yet!
Even better – we were there June first, kicking off Pride Month in an uber-LGBTQ+-friendly place.
---
Earlier this summer, we saw that the restaurant where we got married in Atlantic City was moving to a bigger location! Good for them! ….but we had to get up to go back to the original spot before they moved.
One of these days I'll write about the hows and whys of our wedding plans, but the thing that matters is that this trip back – was totally worth it.
We started our first full day there at the Iron Room's new location for breakfast sandwiches and coffee, that were delightful even before they reposted my photo (;
But that night… that dinner… we decided to do their prix fixe menu with wine tastings, choosing separate selections from all over the place. Not only was the food fantastic, our server was top notch. When we added on the steak tartare, he also make a great wine selection to go with that.
Now, I like the idea of tartares – but hate onion. The Iron Room minces theirs to order, so the shallots weren't left out completely. That is service. And also super fresh.
We were having such a good time, I barely got any food photos. But we started with a light salad – I even ate the peaches on it, because I thought they were apples… still not my fave, but ok – and a thick-cut bacon dish that wall all kinds of sweet and salty together.
Next we had roasted carrots that were way beyond those we try to make at home. It did inspire us to try par-boiling them first, which we have already tried and which worked out better. We'll keep trying. We also got an udon mac and cheese that course, which was like the creamiest, fanciest ramen ever.
For mains, we got a bouillabaisse and fried chicken. Now, we recently had bouillabaisse at a local place…. that needs to take a few lessons from Chef Kevin. The broth was buttery and silky and loaded with seafood. The fried chicken would have done any Southern chef proud.
For dessert, we got the flourless chocolate torte that we had for our wedding and, even though it wasn't on the tasting menu, a bacon cheesecake. Because have you met Hampton?
As we were eating, Chef Kevin came out to visit the tables. He recognized us – we were their first real wedding – and we had a lovely chat over glasses of whiskey at the bar. We even ended up with t-shirts.
They say you can't go home again, but we will be going back to the Iron Room anytime we get remotely close to Atlantic City.
Now, we also stayed in the same hotel as before… which had closed down and reopened. But without the casino part. That was a little weird and creepy and maaaaaaybe we should have stayed elsewhere.
BUT if we had – we probably would have missed the drag show that took place there. And, oh gosh, what a show. Cookie Diorio was a special guest of the Bearded Ladies Cabaret and definitely one of the most talented queens I have ever seen. Keep an eye out for her – and an ear; what a voice! The BLC shared a bit of the duet she and their founder did. It was just glorious. Click here to listen.
---
And now we settle in to rehearsals and real life, not a vacation in site. At least there's always fancy food and good wine at home.