Yesterday was a beautiful Sunday. I had a voice lesson right after my church gig and got home just as Hampton did from work.
We Netflixed and chilled with a late Tuscan lunch and then a clean-the-fridge panzanella with broiled sole. So adult. All that had to happen was my husband walking the dogs while I put away leftovers and we could settle in for the Westworld season finale.
And then it happened.
Hampton left a perfectly functional, if slightly, tired wife…. and came back to a poltergeist on the kitchen floor tearing apart the plasticware cabinet looking for dang little lids.
I begged off the rest of the tv and sent myself to bed – for everyone's benefit.
And I knew darn well what had happened.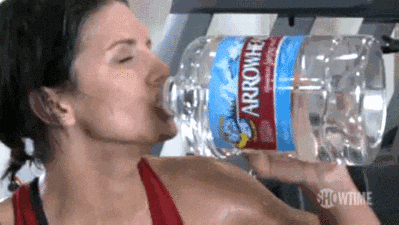 I drink a fair amount of water. I may not be a pageant girl carrying around a gallon container, but I always have my Nalgene and aim for the suggested "half your weight in ounces" daily as a minimum, plus as much more as I can. I usually hit around four liters, more during rehearsals.
During the workweek, this is easy. If I do a morning workout, I can get a liter in before I even reach the office.
On the weekends, however… weekends filled with lazy couch days… and a plethora of fun beers and bubbles. Weekends can be a problem.
I've learned how to prevent getting hangry – for the most part. I carry purse almonds and aim for a protein-filled breakfast and smart snacks.
But the more water I drink on a regular basis, the more water I need just for a baseline. Or, I finally must admit, just like hanger, I get cranky and tired and…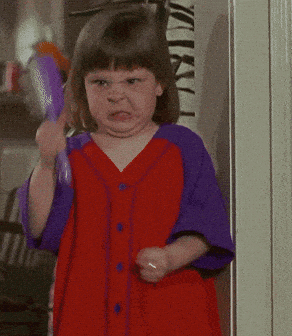 So: dehydranger. Hard G. I'm making it a word. If any water or water bottle/box brands out there want to use this for a marketing campaign, have your people call my people.
And, hey, drink your water. Its good for you: your skin will love it, your internal organs… and, besides, you don't want to get dehydrangry.
***
Occasionally, I say semi-profound – or otherwise – things on Instagram or in my Instastories upon which I want to expound. Or just keep more easily accessible for posterity. This is that place – click on the "repost" tag for more.  But maybe not just yet, because it's a new idea…. (: