I've spent the past few months trying to dig out of a pile of a half-read books. So, of course, I thought it was a great idea to request more through Penguin's First to Read program…..
Musical theatre and food are two of the great loves of my life. Books about the two? How could I say no??
Dear actors, eat no onions or garlic, for we are to utter sweet breath.
Good old Will gets it, as usual. (from Henry IV, Part II) Onions are the worst. Garlic, however… but I digress…
Andrew Rannells and Kwame Onwuachi did more in their 20s than most people even think of. While coming from very different worlds, they are both hard workers who kept hustling, no matter what got thrown at them. They've had to work through trauma and have come out stronger on the other side and have so much more left to give.
---
Too Much is Not Enough: A Memoir of Fumbling Toward Adulthood, by Andrew Rannells
I expected to like this book — after all, "Fame" is one of my top five karaoke songs — but I didn't expect to like it This. Much.
Rannells' writing is conversational and witty. His great use of asides and finding hope even in bleak times reminds me a lot of The Bloggess — a comparison I do not make lightly.
I appreciated that he focused on the fumbling bit and not on his many successes since. That's what a memoir in another 40 years will be for.
I also appreciate that he didn't name drop constantly and that he acknowledged his privilege as a tall, white, cis-male actor (he humbly left out good looking and an amazing tenor).
As a musical theatre nerd, I was highly amused and will be sure to share the rec with all my like-minded friends — and anyone else looking for a fun memoir.
---
Notes from a Young Black Chef: A Memoir, by Kwame Onwuachi with Joshua David Stein
When I first "met" Kwame — through Top Chef — I remember thinking, "how young is this guy? And how many lives has he lived already??"
It was therefore a real treat to go on this journey with him and learn more about the different lives he has lived. I appreciated that he doesn't fall into self-pity while discussing his trials and is forthright in regards to his choices — for better or worse.
And there were trials and choices, for sure.
For the record, I firmly believe one cannot sit back and define someone else's choices as "bad" when one's privilege has kept them from being in a position like the person making said choices. Glass houses and all that. That's a think piece for another post; I'm just glad Kwame made it through those times alive, and he gets zero judgement from me.
This is a young man who is blazing trails in an industry where POC are expected to stay in their Southern Classics lane and follow the well-worn path white men have trampled before them.
As to be expected then, this is a memoir not just about food, but about the ingrained racism in our society and specific examples of the microaggressions POC face Every. Single. Day.
Bravo to Kwame for working through it all. I can't wait to see what he does next.
---
As I was prepping this post, it hit me that I read memoirs by two men during Women's History Month. Minority men, but still. I'd say beggars can't be choosers, but I definitely requested these advance copies, so…..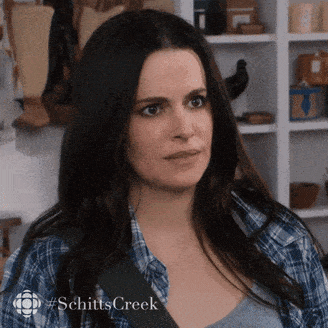 In an attempt to make up for it, I also finally finished Good and Mad: The Revolutionary Power of Women's Anger by Rebecca Traister
This book came highly recommended by my friend Hannah, she of so many other good recommendations in my life.
My fellow Barrelhouse reviewer Katie Booth, recently reviewed this book there, and you should definitely go read that for a more in-depth and powerful summary.
All I have to say is that the fact that men are allowed to be angry and it "shows power" but when women do it they're "shrill harpies" makes me angrier than people who don't want to buy a house because they don't like the paint color — and I can't watch House Hunters anymore due to that rage.
Good and Mad is a wonderful summary of how vilified women have been for showing anger, and how everyone from Susan B. Anthony to Mamie Till to "Auntie" Maxine Waters have been reframed to hide that passion.
---
Stay mad, y'all, and keep reading.