The internet is one of my favorite things ever. So many cool sites and apps and newsletters and access to products to make our lives easier or more interesting – or just save a few bucks (;
Here are my faves – in alphabetical order, of course.
Full disclosure: with most of them, if you – or enough of you – sign up, I get a prize. Even if it's just a warm fuzzy feeling.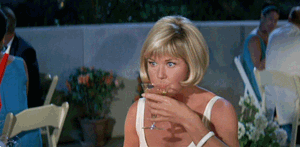 Ebates – get paid back for online shopping.
FinalStraw – I have never been so excited for a Kickstarter ever. My wannabe hippie soul has had trouble getting away from plastic straws. This will make it idiotproof.
Givling – play trivia to pay off student loans. Your karma will thank you. Use code AD391646 and I will thank you.
Ibotta – get money back on stuff you'd buy anyway.
Influenster – rate stuff you've tried, get free stuff to rate.
Quip – budget-friendly motorized toothbrush with convenient built-in timer. I LOVE the timer.
Qapital – round up your spare change, save a buck on each Target run, even pay yourself every time 45 tweets.
Shopkick – earn money by visiting your favorite stores! My favorite stores, anyway.
Swagbucks – watch videos and take surveys for extra cash.
Tip Yourself – get rewarded for good deeds by the person who matters most: you!